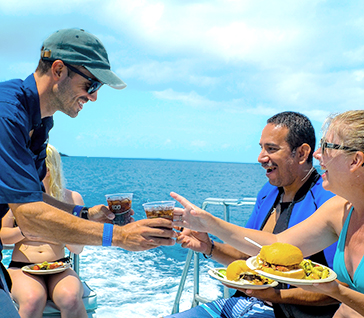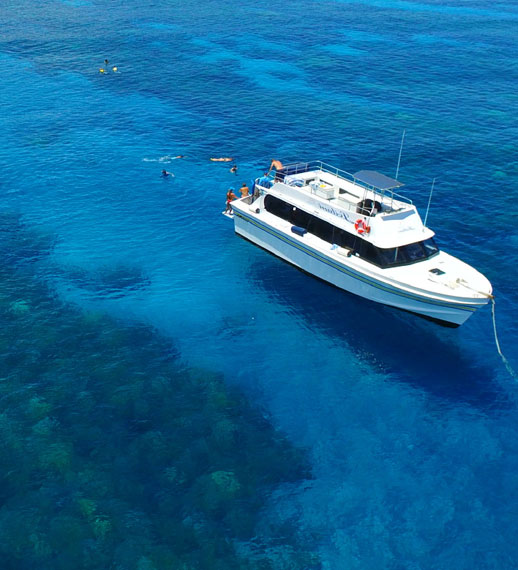 LEILANI YACHT
Space, comfort
& fresh food
Enjoy 50' Uniflite motor yacht for up to 40 passengers, owned by experts with 40 years of experience in Hawaiian waters.
Your freshly prepared continental breakfast includes croissants, muffins, cookies, served with fresh fruit, OJ and Kona coffee. Your lunch includes pulled pork sandwiches, pineapple coleslaw, jumbo steamed hot dogs, vegetable crudités & pasta salad with an open bar with ice cold micro brewed beer, premium wines, martinis and tropical Mai Tais. Are you a vegan or a dietician? Learn more
Offshore marine sanctuary whose sparkling clear water is only the beginning of an incredible experience and boat charter you will remember for years to come. Snorkeling at Molokini is an opportunity to experience marine life and ocean geography unlike other Maui snorkel locations. Choosing our Maui boat charter is an opportunity to enjoy the crater with fewer passengers and receive personalized attention.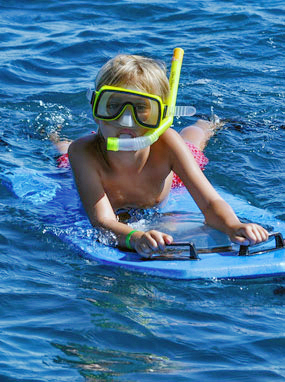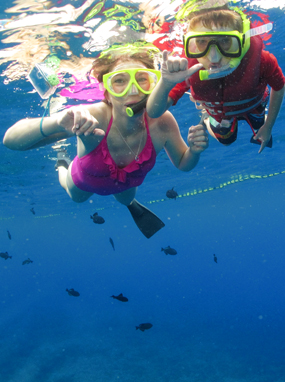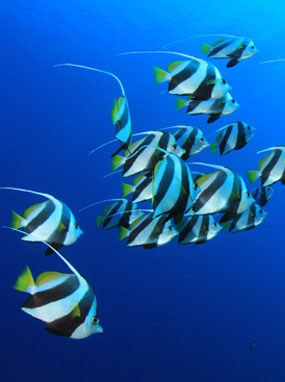 ADVENTURE OF YOUR LIFE
Join us for 5 hours
of world-class snorkeling
Enjoy three ocean activities at a very relaxed pace. Maximize your value by enjoying all of these popular ocean adventures on the same cruise. Includes exceptional snorkeling at Molokini and Turtle Town, dolphin watching, snorkeling, lunch, open bar, ocean gear (including viewport boogie boards for the keikis) and impeccable service.
UNDERWATER WORLD
There is always something to see
Whales, turtles, dolphins and many species of fishes and corals. This remarkable and amazing world full of colors and life is waiting only for you under the ocean's surface.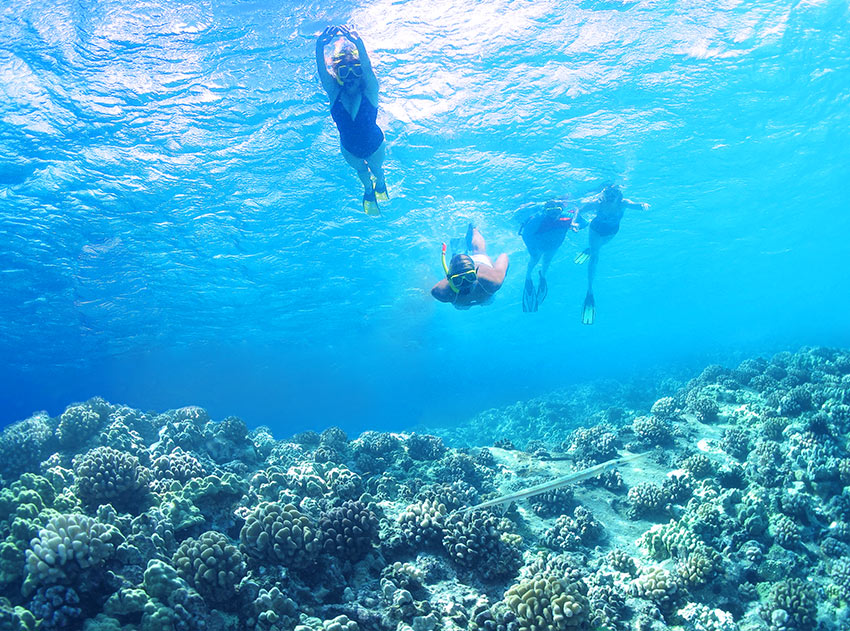 If you have vegetarians or vegans in your party, please give us a call on our customer service line at
808.242.0955
, at least 72 hours in advance. Mahalo!