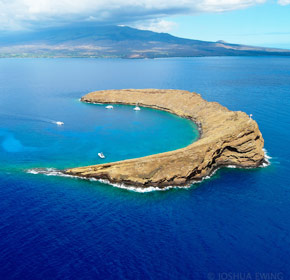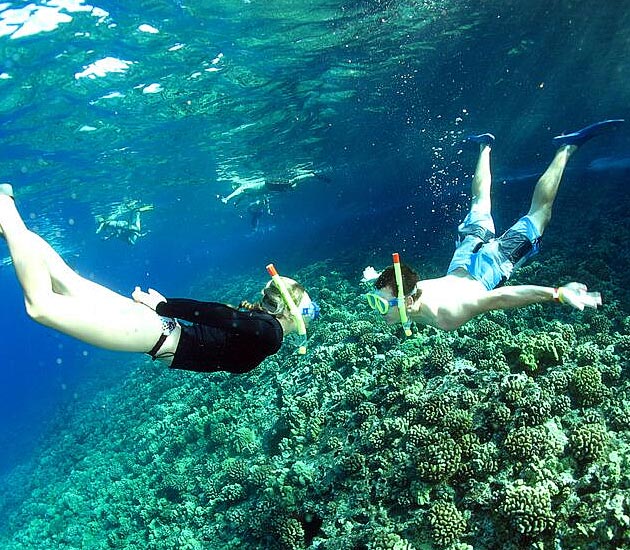 YOUR BEST DAY ON MAUI
The best snorkel
locations on Maui
We offer an unforgettable daily or private tours to Molokini crater and Turtle Town. Our guests appreciate spending over an hour in the water at each of these world-class destinations. Your Captain and crew strive to exceed your expectations so that your time with us is the best day of your vacation on Maui. Mother Ocean cooperates about 90% of all trips. Occasionally, inclement weather prevents access to these sites. For your safety and enjoyment, the Captain may select alternate snorkel destinations with the best overall conditions.
THE BEST OCEAN ACTIVITY
About Maui snorkeling
When visiting Maui, Hawaii's 'Valley Isle,' visitors and residents alike have many opportunities to experience Maui snorkeling at an array of in-the-know locales.
With an expert guide and a certified crew, snorkelers can travel underway with style, confidence, safety instruction, and state-of-the-art snorkel gear. Before entering the water, all guests receive snorkel gear training and tips about the best ways to snorkel in Maui's waters.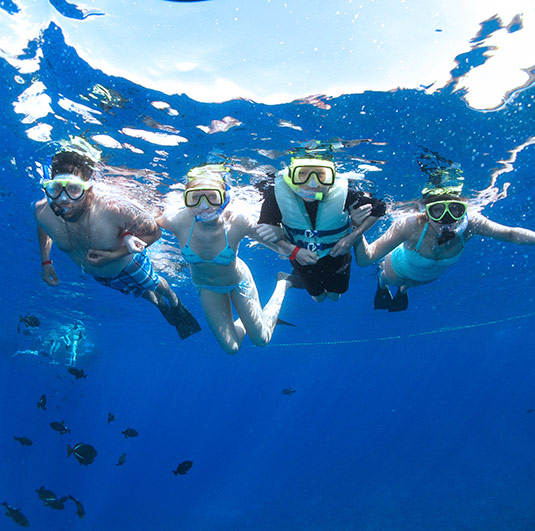 LOCATIONS
Maui's top locations for snorkeling include Molokini Crater, Turtle Town, Coral Gardens, and Olowalu. With a knowledgeable, professional, and experienced crew, visitors explore in-the-know-destinations with an insider's perspective. By the day, and pending season, weather, and ocean conditions, certain locations may be better than the next.
On our Maui boat tours, guests can explore Maui's underwater world with the confidence and time-told learnings that allow them to view a myriad of tropical fish, marine life, and rare coral species in their natural environment.
GEAR
Quality snorkel gear and safety instruction are the two most essential aspects of snorkeling in Maui. On our Maui boat trips, guests use sanitary and top-of-the-line snorkel gear. Before entering the water, all guests receive snorkel safety information for on and off the boat.
Snorkel gear includes a mask (with secure and adjustable straps and clips), and fins. A snorkel mask should always fit your face correctly, and the fins should never be too tight.
UNDERWATER LIFE
Viewing underwater life in Maui is one of the most incredible experiences anyone could enjoy on holiday in Hawaii. The ocean is abundant with colorful tropical fish of many varieties, marine life, and rare coral species.
When snorkeling in Maui, visitors can expect to see a vibrant ocean ecosystem full of species that play a part in their habitat. Common marine life varieties include Hawaiian Green Sea Turtles, dolphins, manta rays, and more.
MARINE LIFE
Can we see turtles
at Molokini?
There are no turtles at Molokini, which is why we take you to a second snorkel site aptly named Turtle Town. Here, you will have the opportunity to swim with the amazing Hawaiian green sea turtles and see an entirely different reef system. They are commonly seen with their friendly counterparts, the Wrasse fish. Wrasse like to clean turtle shells, so it's quite likely that you will see them together.
Beautiful experience
Maui whale watching
Maui Whale Watching season takes place in the Winter months. Depending on the season, the North Pacific humpback whales travel to Hawaiian waters arriving around November, and departing in March.
SIGHTINGS
Aboard a Maui boat trip, guests can see a variety of marine life in their natural habitat. Hawaiian green sea turtles are seen in abundance, and spinner and bottlenose dolphins are known to skip and play alongside ocean vessels playfully.
During the winter months, guests can also witness the majesty of the North Pacific humpback whales during their annual migration to Hawaiian waters.
TRIPS
Maui boat trips come in many forms. Snorkel trips to Molokini Crater, Turtle Town, Olowalu, and Coral Gardens are a unique and extraordinary way to explore Maui's innately beautiful marine environments.
During the winter months, guests can book combination Maui Snorkeling and Whale Watching trips, and Maui sunset cruises are available year-round.
FUN FACTS
The Island of Maui is one of the top places to snorkel in the world! During the winter months, guests can hear the whales singing while snorkeling underwater! The Wrasse fish love Maui's turtles so much that they stay close to them so they can clean their turtle shells.
Spinner dolphins are fast, playful, and they actually spin out of the water! Spinner and bottlenose dolphin pods love to be friends with the North Pacific Humpback Whales. They are commonly seen swimming together during Maui's winter months!