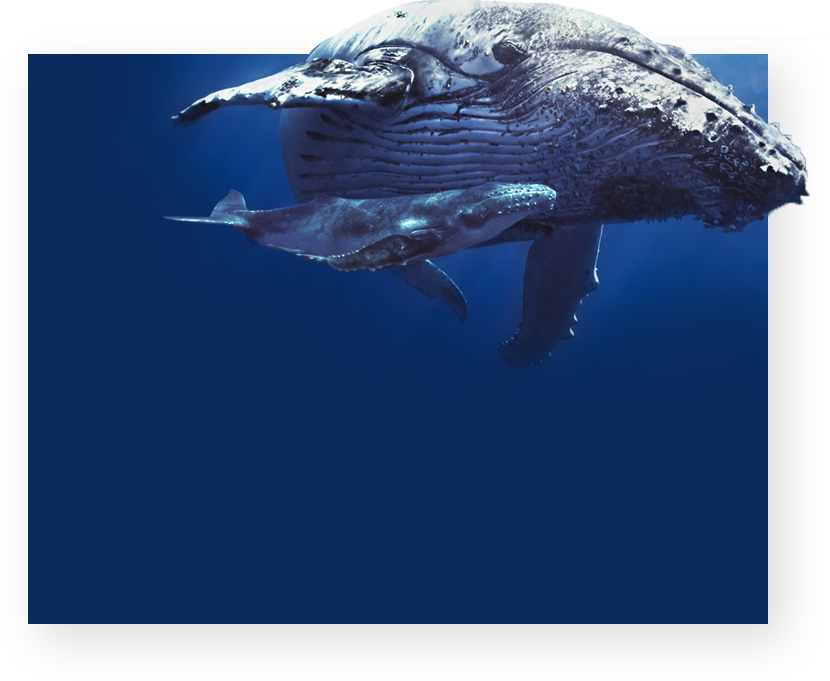 Observe from Leilani
The North Pacific
Humpback Whales
The North Pacific humpback whales migrate from the Gulf of Alaska to and around the Hawaiian Islands during the winter, seeking our warm tropical waters. The island of Maui boasts the largest concentrations of these magnificent animals.
BONUS
Molokini Crater
& Turtle Town
As an extra bonus, in addition to enjoying 2 hours of whale watching while searching for the Spinner Dolphins, you will also visit two of Maui's finest snorkel destinations, Molokini Crater and Turtle Town, or Turtle Reef. Expect to see a variety of tropical fish and coral at Molokini Crater and interesting underwater lava formations with sea turtles at our second site. Our whale watching tour features much more than whale sightings.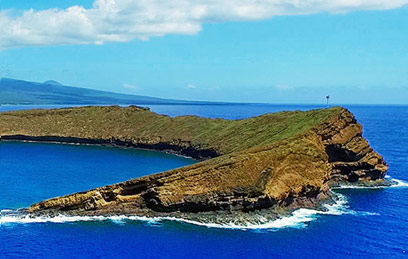 REFRESHMENTS
Continental
breakfast and
delicious lunch
Enjoy continental breakfast and a savory lunch that includes pulled pork sandwiches, pineapple coleslaw, jumbo steamed hot dogs, veggie sandwiches, vegetable crudités, and pasta salad as well as tropical beverages, wine, martinis and ice cold beer.
Are you a vegan or a dietician? Learn more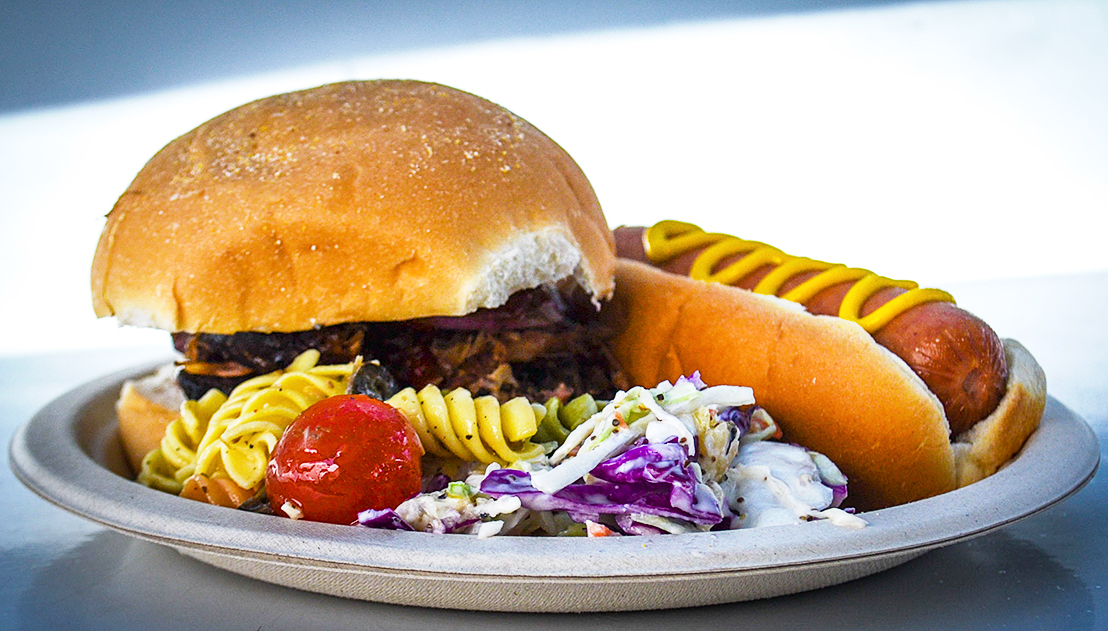 For vegetarian and vegan requests, please give a 72-hour notice by calling our reservations line at
808 242 0955
.